Room To Grow
For children who are growing up and getting too old for their current room, we have the solution: 10 bedroom themes that are age appropriate, with plenty of room to grow. These 10 themes are sure to inspire you and help you decorate the perfect room for your child.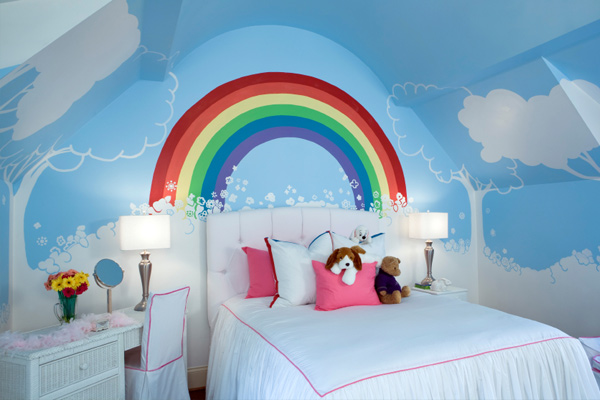 A space-saving room.
For a smaller room, a bed frame with extra storage or drawers built into the frame is perfect for making a small space feel roomy. Extra shelving or a wardrobe with shelves that can fit smaller baskets or containers is a great space-saver that keeps your child organised and their belongings out of sight.
Room for two.
Even if your child isn't sharing a room, twin beds are great for older children because it gives them their own space for sleepovers. If the room isn't large enough for two beds, a bunk bed will work and, with a variety of modern beds to choose from, finding a frame that they can grow into and keep into their teen years should be easy.
Get creative with colour.
This is an incredibly simple way to spruce up your child's bedroom because you can leave the walls and floor a neutral colour and just add colourful bedding, pillows, accessories and furniture. The other option is to paint the walls a bright colour. You can decorate just one wall to accent it or you could paint stripes or even a mural depending on your artistic capabilities. With the help of stencils, you can get your children painting.
Create a seating area.
For older children and tweens, a room with a seating area is a wonderful way to give them a 'hang-out' space of their own. Adding a few beanbags or cushions will give them a space to hang out with their friends, and getting them to help with the decorating will make them appreciate their room even more.
Hand paint a mural.
Although this sounds difficult, hand painting a mural can be simple if you pick the right design. Floral and vine designs are probably the easiest, and there are stencils for more difficult ones. Wall stickers are another great option; they stick directly to the wall and to remove they peel right off, which means you won't need to repaint.
Up next: More children's bedroom themes >>
More From SheKnows Explorer