Have A Royal
Hen Party
Kate Middleton is not your average woman (nor will she, we think, be the average Duchess), which could be why she bucked bridal tradition when it came to her hen party. Instead of going out for a raucous night on the town, she chose to have an intimate evening in with her closest gal pals. While we don't know exactly what the new Royal did, we have some ideas. Here are our thoughts on how she spent her evening — and how you, if you're interested in a low-key stagette, can too.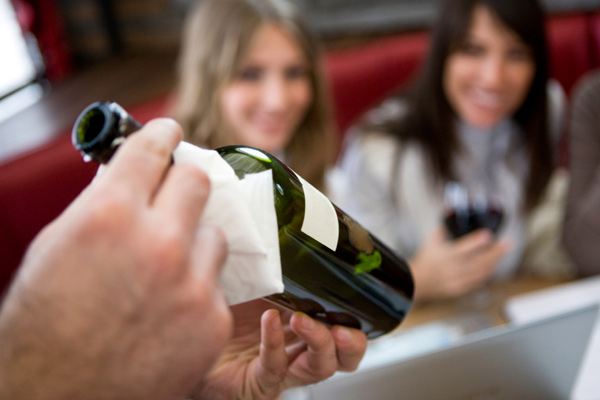 Indulge in spa services
More and more spa companies are offering their services remotely, which means you can call up your favourite salon and ask them to come to your place for an evening of primping and pampering. From massages and facials to manicures and pedicures, they'll do it all. Can't you just see Kate and her closest gal pals sitting around and chatting while getting gussied up?
Wine tasting
As a Royal, we expect you'd have to understand the finer points of everything from wine to crumpets, which could be why Kate and friends chose to stay in for a bit of coaching on this fermented juice rather than swilling it at a bar.
To throw a party like this, contact one of your local restaurants (or wine making shops) to see if their sommelier would be available to pop by your party. Many outlets will give you the opportunity to taste test several wine varieties, at least one from each family (meaning a Chardonnay a Shiraz and so on). From there, the wine expert will describe the flavour notes you should be sniffing and tasting in each beverage; they can even speak to what you should be looking for in a good wine. For food, prepare a few platters of cheese and crackers/bread with some meats and olives.
Poker party
Even though a girl's proper, she still has to have a little bit of naughty fun, right? Which is why we like to envision Kate and her gal pals, including her sister Pippa, hanging around, swilling beer, noshing on some potato chips while placing bets on the poker variety.
All you really need to throw this kind of a party are some cards, poker chips, and nibblies. Drinks should be easy to prepare (so no fancy cocktails, outside of the basics like scotch, rye and ginger or vodka and soda). Decor can also be kept simple: grab a poker table, a few chairs, and pump some classic rock or vintage tunes to help guests get into a relaxed, poker-playing groove.
More tips inspired by the Royal wedding
Decorating a royal nursery
Royal wedding inspired baby names
Royal wedding recipes to try