Eating Out On A Budget
We all love eating out and there is nothing better than enjoying a well-deserved meal brought to you as you relax with good company. However, the price of dining has soared in the last 10 years making that once-a-week treat no longer affordable for many of us. However, rather than giving up what you enjoy and staying in slogging over a stove, there are many tips to reduce the cost of your meal out. Here are five of the best.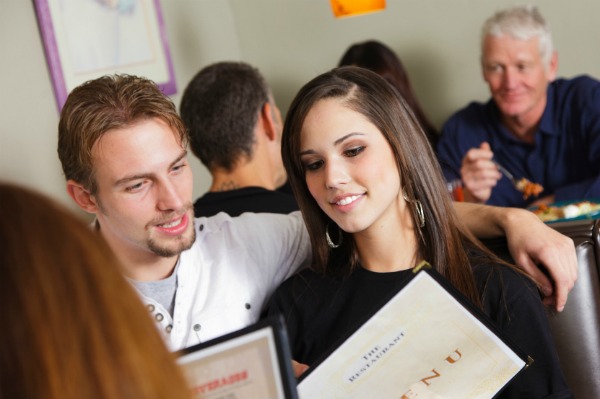 Money-off vouchers
Although the cost of dining out has risen, so has the number of offers and vouchers available to help with the cost. Vouchers especially need to be hunted down as they are not normally advertised. Several internet sites have great offers on thousands of restaurants all over the U.K. Offers include 50 per cent off your bill, two-for-one on all courses and buy two main courses and get a bottle of wine free. They may require you to book online and download the voucher to present when you arrive at the restaurant, but this is no hardship when you consider the amount you will be saving!
Order tap water
Many people opt for water with their meal, especially if it is lunchtime. This is a great, healthy choice but not very purse friendly if it is of the mineral variety. Tap water is just as good health-wise so while ordering your drink, specify that you would like it to be from a tap. All restaurants are required by law to serve tap water for free if asked so you should have no problem with this. If you don't ask though, the waiter will assume you want bottled and then follows the huge bar bill.
Take advantage of set menus
Many people dismiss set menus, assuming the portions will be small or the choice won't be very extensive. However, set menus can offer a great meal for a fraction of the à la carte price. For a set price you will be able to enjoy a two- or three-course meal without worrying what the bill will come to.
Be careful when you tip
In this country it is good etiquette to tip 10 per cent of your total bill. Most people, if they have had an enjoyable meal and good service, have no problem tipping to say thank you. Tips are then normally taken by the waiter who served you or put in a pot and divided out between all the staff. However, some restaurants now include their service charge in the final bill and so make sure this is not the case before you tip or you could pay twice!
Say "no" to bread
Many waiters have been trained to ask if you want bread or nibbles before your meal. If you are aiming to save money it is best to say "no" to this as the likelihood is that it won't be complimentary. If it was, it would have been brought to you anyway. Pre-meal bread and nibbles are also normally priced rather steeply so if you can wait for your starter it is best to skip them. It's a good decision where your weight is concerned too!
More on eating out
Tips for eating out with your family on a budget
The top 3 pitfalls of eating out and how to avoid them
10 Tips to save money dining out
More From SheKnows Explorer