Warning Signs That You Need A Change
As in any relationship it is hard to know when your career isn't working for you any more. These five pointers should help you decide whether you really need a shift in career.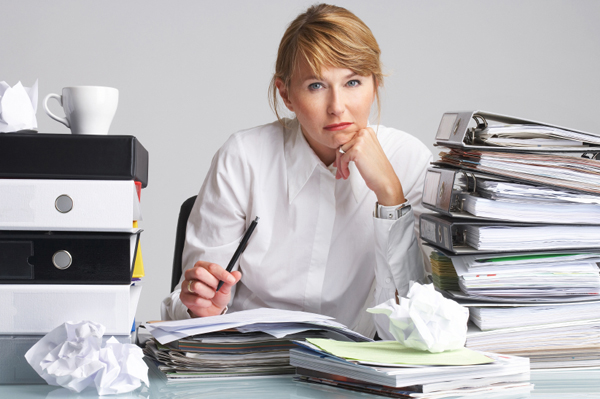 The job is not what you want from a career
Most people don't get their "dream job" but it is important to enjoy what you are doing. Your career is such a huge part of your life and if you don't feel satisfied by your work think about what exact area you do want to work in. As you get older and your life changes and it is inevitable that what you want from a job does as well, so do not feel selfish or silly for pining for something different. Just because it is what you always wanted to do at 20 doesn't mean it still will be at 25 or 30.
There is no future
If you cannot see a future in your current job then it could be time for a move. With the current economic climate, jobs are become harder to find and some industries are just disappearing completely. Maybe you are in a job in which you feel that there is no scope or space for you to aim higher. If you want to strive for more, this probably means you could, so do this to avoid becoming complacent and bored. Think carefully if you have outgrown your industry or just your company. Do some research in your general field – you may find that somewhere else there is a future for you.
You dread going to work
No one enjoys getting out of bed on a Monday morning, but is it more than that? There will be good days and bad days in your career but if you still do not enjoy it on a "good" day then perhaps a career change would be right for you. Think carefully about what you like about your job and what you don't like. If it is general pros and cons such as people and the time it takes to get to work then these are more like every-day grumblings than fundamental issues. But if you are really struggling to get any kind of satisfaction from your career then it may be time to move on.
You can't handle your job
Some people thrive on pressure but that doesn't mean you should be subjected to too much stress in the workplace. Coming home emotional and stressed out is not healthy for anyone and could mean that you need a different career. If the industry or field you are in is too hard then look around at something you might find easier. This doesn't mean you are a failure – you just need to find the right fit for you. Even someone hardworking and with immense intelligence would struggle in a career they were not personally suitable for.
You want more money
In the current economic enviroment it seems wages are lower while the cost of living has gone up. Think carefully about how much money you need to live sensibly and if your current salary covers it. You may find that you are making less money than you spend and that in the future you could get into serious debt. Get professional advice on handling your finances and whether it would benefit you to go into a career where you could potentially earn more. With costs of a growing family and with you on a stagnant wage, staying in your current job may do more harm in the long run.
more career advice
Top career moves for 2012
Get your dream job in 2012
5 Ways to get ahead at work