Why You Should Start A Blog
Setting up your own blog may be a daunting task but it could enhance your life in ways you had never considered. From a business to an emotional outlet, your blog could become the best thing you've ever done.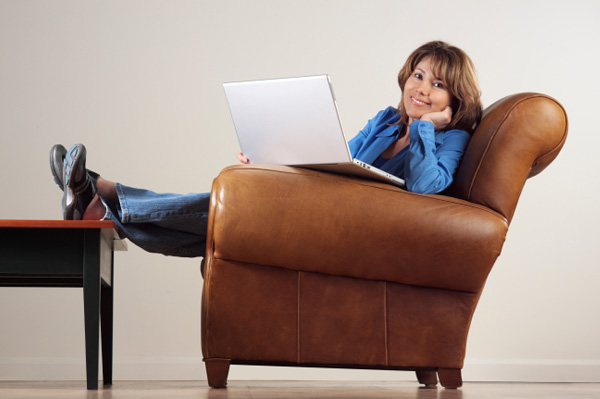 Improve your writing
Writing a blog doesn't mean just brushing up on your grammar – it can also help you to formulate your arguments or thoughts. Putting your ideas into sentences that make sense can help you communicate in life in general, and being able to express yourself is important in every part of your life, whether it is in your career or at home chatting to friends and family. For your career writing skills are always important. Whether you are doing a snappy email or complicated report, the more you write the better you will be at it. You will also notice your vocabulary expand as you stretch yourself to express your ideas and thoughts correctly.
Meet people
Whether your blog is about a specific hobby or idea or something more general, like-minded people will be drawn to your ideas and engage with your ideas. Someone you may not know could have the answer to a problem you have been struggling with, or a fellow blogger might share an interest that your friends and family find boring. Look at the success of Mums Net. Bloggers often meet up to discuss ideas at events or just over drinks. You never know, you could meet a new best friend.
Make money
It perhaps shouldn't be your main motivation but there is money to be made in blogging. You can earn money through PCC advertisement programmes, affiliate marketing or selling ad space. Indirectly it can also enhance your CV or lead to a job you did not know existed. In an interview revealing that you have a blog that you update regularly and manage makes you an attractive candidate to interviewers as it shows passion, independence and creativity. You never know who may get in touch with you either. If you demonstrate a passion for a particular interest then someone in that sector may see your interest and get in touch with you about a job or prospect in that field. After all, Perez Hilton started as a blogger and now he has fame, fortune and a very lucrative business.
An outlet for you
Blogging gives you an opportunity to get your gripes, grumbles, problems and even achievements an airing in a relatively safe environment. A few positive comments or words of encouragement will inevitably boost your confidence and make you feel better. Taking an interest or working passionately about something will make you happier in the long run. You will be surprised at how excited you will be to get back to your blog and update it and share details with your online friends. People also find it helps you through bad times such as illness or marriage break-up. Speaking to like-minded people will mean you get good advice and don't have to burden other people with your problems.
More ON bLOGGING
How to start your own mum blog
The many benefits of starting a blog
How to start a family blog
More From SheKnows Explorer