Maximise Your Space With These Top Tips
Decorating a small kitchen can be difficult, but you can maximise space with just a few creative tips. Try these simple techniques to transform your eating space.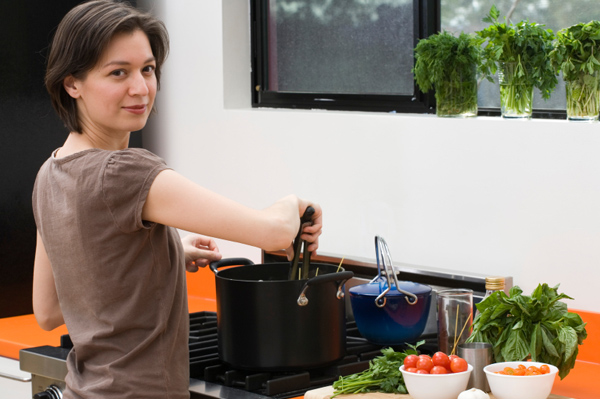 Get rid of your curtains
If you want to make your kitchen as light as possible why not replace your curtains with blinds? A slim, recess-fitting roller blind makes excellent use of space in a small kitchen and is easy to keep clean. Leaving the blind open means you have the maximum amount of light but still maintain privacy.
Create an eating area
If you haven't got room for a table you can still make an eating area in your kitchen. If you have only a small space, why not fit a fold away table onto your surface area? Add a few stools and you have the perfect informal eating area for you and your family.
Maximise your wall space
Take advantage of empty wall space with mounted storage units. This is a great way to utilise space in a small kitchen as it frees up invaluable worktop space. What about a magnetic wall unit for knives and kitchen utensils? Or a spice rack to keep your herbs close at hand for cooking?
Pale walls
White or pale yellow can be a great way to make your kitchen look brighter and larger than it is. You can add colour with decorative utensils to break up the stark look and add flowers for a fresh look. Brighter colours will also look cleaner and more inviting.
More Kitchen tips
5 Kitchen design must-haves for busy families
How to build the custom kitchen of your dreams
5 Useful kitchen gadgets
More From SheKnows Explorer