Focus On Fabrics
With spring comes a new host of fabrics to breathe life into your home. This year nostalgic country images, bold florals and elegant cool hues lead the way for the freshest looks of the season.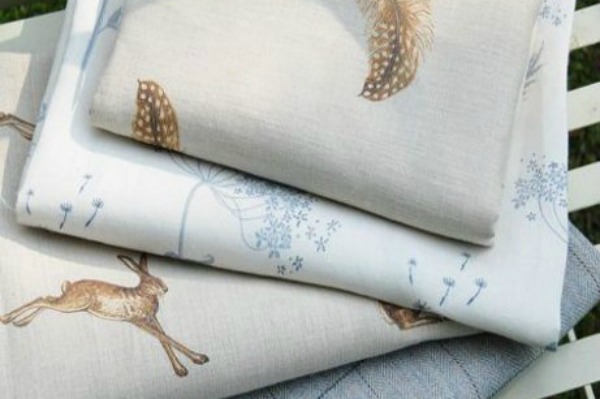 Country casual
Rural imagery, particularly animal motifs, lead this season's new trends, with an eclectic mix of patterns and prints. Farmyard prints – from poultry to horses – help to create a romantically, rustic country interior. Try Kimberley Bell's collection from Peony & Sage for some animal inspiration.
Cool neutrals
For clam and elegant interiors go for the new "cool" in fabrics using tones of icy quartz, chalky limestone and charcoal to create a sophisticated and expressive atmosphere. Add subdued notes of old gold and tarnished silver for another layer to the look. To provide texture, mix matt and silky threads for a far from boring, neutral look. Try Brockham, Old Blue from Colefax & Fowler.
Floral fancy
While floral patterns have always been popular, this season there is a move away from faded vintage style into bigger motifs ad bolder colours. Pinks and reds are the predominant hue of the look, for bright and vibrant interiors. Bold patterns create an invigorating and uplifting mood for spring, especially when teamed with light wooden furniture. Try this Solange, framboise fabric from Manuel Canovas.
More trends For Spring
Top 6 colourful rugs to brighten your home
Freshen up your home for spring
On-trend touches to update your home