Bathing Beauties
Transform your bathroom with these top themes. From nautical, to urban gent we have the right style to suit everyone's bathing needs.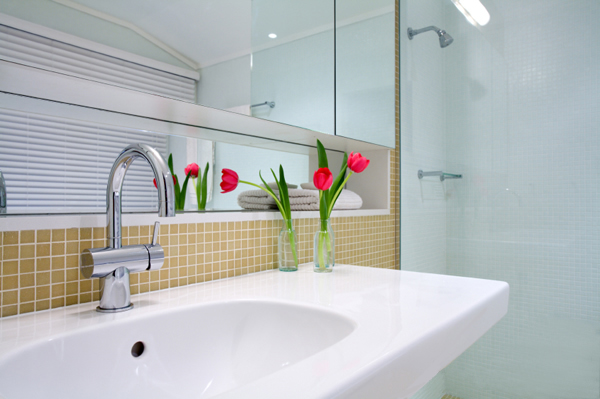 Pampered luxury
If you want the feel of a spa at home create a clean and simple bathroom with white or chrome features and wooden accessories and furniture. Try this Molger bath rack, for £5.99 from Ikea, and this Raindance show pipe, for £1,212 from Hansgrohe, for the full spa experience.
Tough guy
For the urban gent who wants to keep his bathroom a masculine haunt, go for clean minimal lines and strong manly colours. Tough metals against dark, rough colours create a resilient yet stylish look. Try this Space shower kit, for £99 from Bathstore, and this Botanical Bath Towel, for £15 from Christy, for the full effect.
Naughty nautical
The classic bathroom theme – stripes and blues and reds – are the perfect way to bring life on the sea into your bathroom. This Blue lantern, for £6 from Matalan, is perfect for a cosy bath. No nautical-inspired room would be complete without a drift wood mirror, for £75 from Coastal Home.
Moroccan hot house
For a taste of North Africa, splash deep invigorating colours – reds, oranges and deep blues – across your bathroom contrast them with intricately designed furniture and fittings in brass and dark wood. This flower mirror, for £59.94 from Tesco Direct, is the perfect design for a touch of the exotic. Try these Lucia soaps, for £8 from Hush, for an intoxicating scent.
More Bathroom ideas
5 ways to budget bathroom decor
Breathe new life into your bathroom for spring
Bathroom decorating ideas