Brand Britain Shines
London is the destination of the summer. The countdown to the 2012 Olympic Games is on and the city is abuzz in anticipation. The stadium is finally ready, hotels are polishing their brass ready for the flood of visitors and plants are being potted across the squares. So whether you have been one of the lucky ones able to get hold of tickets, or if you'll be watching from your local corner pub, we have the low-down on where to shop, eat, drink and flop in London this summer.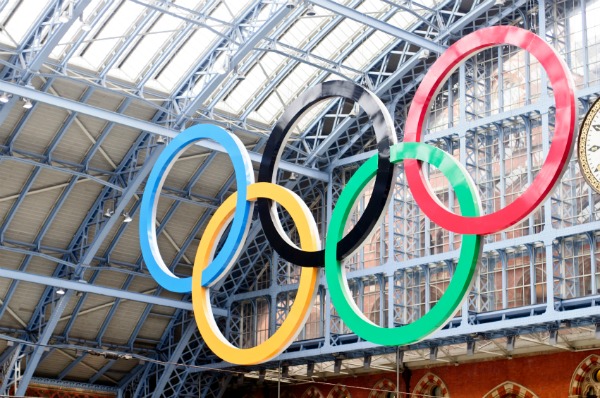 Where to watch
While we can't guarantee good weather (April has been the wettest on record), London still shines. And with the construction now complete on the Stratford-based stadium, those indoors don't need to worry about what's happening meteorologically. With a capacity for 80,000, it will be buzzing. For those without tickets who are dedicated to seeing events on the big screen, Hyde Park is the top spot. Aside from being the venue for the opening and closing ceremonies of the games, it will have six large screen televisions set up for viewing, so on sunny days expect it to be jam packed. Blur fans should be there for the closing ceremony, which the Brit-pop favourites are headlining.
Where to shop
The city is going to be heaving, so only those with saintly patience should attempt to shop in the main tourist spots such as Regent Street and the West End. Portobello market on Saturday mornings should not be missed. A heady blend of antiques, clothes and bits-and-bobs, all sold alongside fantastic food stalls, it is a must for those who have never been. Foodies should flock to Borough market and for those needing a retail fix in the rain, Westfield Shopping centers in either East or West London will satiate any clothing craving.
Where to eat
Despite not having the best of reputations as far as our culinary history goes, London is a food capital. Boasting some of the finest restaurants in the world, there is no end of places to choose from. The new kid-on-the-block, however, is Burger & Lobster in Mayfair. Serving literally nothing but either burgers or lobster, it has been met with rave reviews. (The lobster roll is not to be missed.) It doesn't take reservations, though, so get there early.
Where to stay
If you've not yet got your hotel booked, you'll be hard pushed to find anything at this point. However, London does have a few lovely little boutique hotels tucked away amidst the high-rise, five-star spectacles. One such example is The Portobello Hotel in Notting Hill. Perfectly located both for shopping and getting to those Hyde Park big screens, it is a divine little bolthole of intimate rooms, family-style service and comfort.
Where to drink
London's roads are dotted with bars, pubs, wine bars, cocktail bars and restaurants that happily let you stay and drink for hours. The British are known for their fondness for a tipple and no doubt the city will be in full swing to celebrate, with great pride, our role as hosts of this year's Olympics. Just pick a door, walk on in and you'll be met with great beer and a big grin.
More on London
Experience London without breaking the bank
Best birthday party places for kids
London fashion week 2012: The inside scoop