Make His Day Special
Father's Day will be here on June 17 so it's time to start thinking about how to treat dad on his important day. Kids love making presents to show their love for special people and there is nothing better than receiving a homemade present from your children. Here are some great gift ideas for kids that they will have great fun making and dad will love too!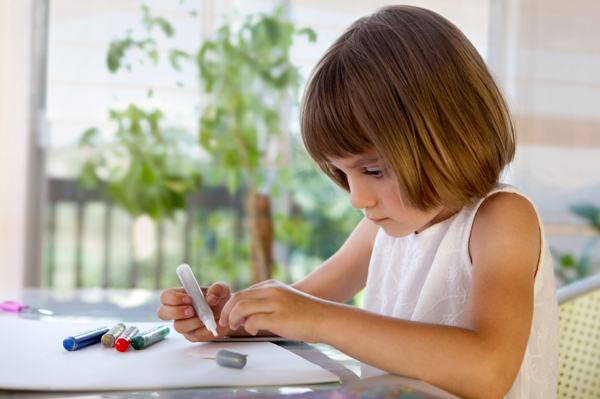 One of the obvious ways for the kids to give dad a heartfelt gift is by making him a homemade card. There are packs available from most stationers which include everything kids need to make an impressive Father's Day card. However, these are not essential as a piece of A4 card folded in half with a drawing or pattern on the front will make dad just as happy.
Most men love chocolates, but presenting dad a box of choccies is a bit..well… predictable. A great way to make edible presents more original is to get the kids to package them in their own unique way. Simply buy a box of chocolates, some pretty fabric and ribbon and wrap each chocolate up with a little heartfelt message in each to show dad how much he is loved. Place the chocolates in a little basket or gift box and voila!
There is nothing better than photos to keep memories of special days alive. Everyone enjoys looking at photo albums of past events, especially mums and dads, so a personalised photo frame with a family picture inside is always a winner. Plain frames are available in craft shops, supermarkets and interior retailers and make the perfect base for kids to then decorate however they wish. Gluing and painting the frame, perhaps with a personalised message, will be great fun for children and very special for dad.
4
Personalised storage box
There is always a need for storage, especially when the kids' belongings take up most of the space, so a storage box especially for dad is an ideal present for Father's Day. You can buy plain boxes either in wood or plastic from many shops, garden centres and supermarkets and children can decorate them how they wish for dad. Each child can decorate a box each with their own design so he has a special present from each showing their personalities and individuality.
Many dads either have a home office or a desk at work which will no doubt be covered in pens, rulers and rubbers which all disappear the minute he needs them! To help him organise his desk and also present him with a heartfelt present, homemade stationary organisers are the perfect solution. Using empty tin cans such as baked bean or soup cans and craft materials you can make pen and stationary holders perfect for his desk. Simply wrap card, tissue paper or crepe paper around the can using glue and ribbon, then decorate with stickers, glitter and a felt pen to create a truly unique gift made with love and affection.
More kids craft ideas
Entertain your kids this holiday with these crafts
5 Unique ways for kid-friendly-at-home entertainment
5 Great rainy day activites for the kids