It doesn't matter what you've heard about IOS 6 or the much-maligned Google maps on the iPhone 5, you still want one. And like any new piece of beloved kit, you need to protect it. As the design of the iPhone 5 is lighter, slimmer and sleeker, cases and skins need to follow suit. The geniuses at Etsy are already on the case and are selling a variety of covers that will fit your new phone. Now you can look clued-up, even if you're clueless, wandering the streets looking for a landmark that's not on your map.
Artsy.com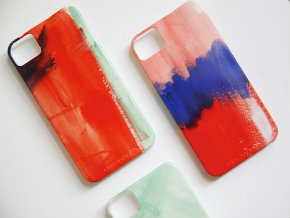 Turn your phone into a work of art by replacing your key strokes with beautiful watercolour- inspired brushstrokes. Soft yet vibrant palettes add a harder edge to your hardware. Maker Pencil Shavings Studio says the cases were inspired by abstract art they created themselves, making it perfect for the latest tech accessory. They'll style out your iPad, too.
Autumn in the air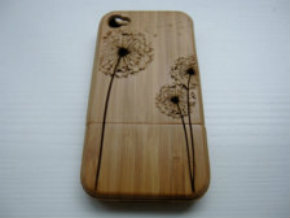 As autumn sets in and our blooms dry up and blow into the clouds (not the virtual kind!), our eyes naturally drifted to these carved bamboo beauties. These lightweight cases are not just made from sustainable and natural bamboo but are lined with suede to love your phone inside and out. We love the 1970s feel of this design. Now is the time to download some classic rock on iTunes.
iPoppies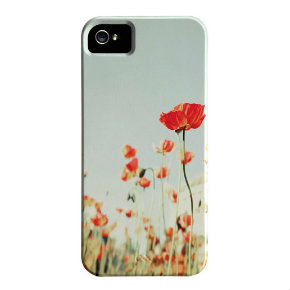 Photographer Bree Madden uses her own image of a field of red poppies against blue skies for her custom-made case. With November just around the corner, you can display your Remembrance Day poppies on more than just your lapels and daydream about warmer summer days at the same time. If flowers don't tickle your fancy, Bree's images feature on a number of cases so pick your favourite.
Camera ready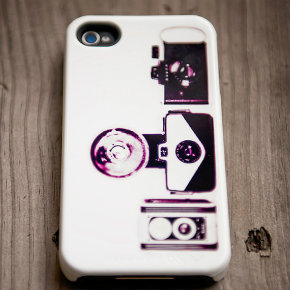 The iSight camera on the new iPhone is better than ever, with panoramic capabilities, faster photo capture and better low-light photography, so why not hail its ancestors with a tribute to vintage cameras? Photographer Tracey Capone captured this line-up of three classic cameras and printed them on the camera case in slick white and aubergine. Snap this case on your phone and start snapping like a pro.
More inspiration — from Etsy and for the home
Decorating your home for fall
Top Etsy home finds
Kitchen lighting: create the perfect look
More From SheKnows Explorer