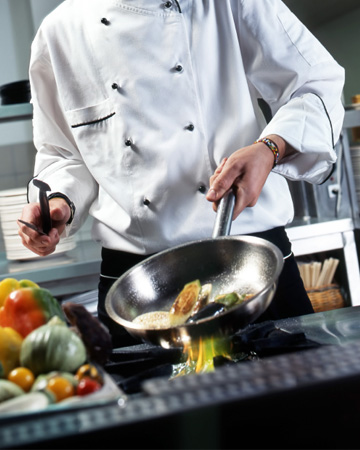 Three superb places to eat and stay
To truly experience a restaurant that is not on your doorstep it is always nice to make a night of it. No need to worry about a taxi home or staying in less salubrious accommodation, these three locations on three different budgets are the places to stay and dine.
The Felin Fach Griffin, Brecon - £
This unassuming pub on the Welsh-English border opens up to reveal a warm, inviting interior with superb food and comfortable rooms. Its slogan is "Eat, Drink, Sleep" but it is so much more than that; it is such a special place I would quite happily keep it as my own little secret if I dared. Look out for the local Penderyn single-malt whisky and gin served behind the bar. As The Felin Fach Griffin is on the edge of the Brecon Beacons, there are many walks locally to take in the Welsh scenery and you are only a short drive from the town of books, Hay on Wye. Their Sunday Sleepover deals are good value for money offering Dinner, Bed and Breakfast from £170 per night.
Northcote, Langho, Lancashire - ££
Set in the Lancashire countryside this small, intimate hotel is the perfect getaway. Their gourmet breaks are wonderful, with the option to upgrade to a taster menu. This is one of the few Michelin-starred restaurants that also serves a full vegetarian tasting menu. I have been lucky enough to try both. The Northcote is absolutely superb and the service from the staff is second to none. Look out for the fabulous selection of petit fours served at the end of the meal. The bedrooms are luxurious with nice touches and a decent tea tray. (I judge a hotel by the quality of its tea tray.) As well as the traditional teas and coffees there are Belvoir drinks available. It is the little things that make Northcote stand out. If you just want a small part of the Northcote experience their afternoon tea is also worth a taste. They offer an overnight gourmet break from £300 per night.
Le Manoir, Great Milton, Oxfordshire - £££
Le Manoir aux Quat'Saisons is Raymond Blanc's two Michelin-starred restaurant and hotel in Oxfordshire and is one of the top destinations in the U.K. for foodies. Not only does it serve some of the best food in the country, it has a hotel service to match. In the restaurant you have a choice of award-winning food, extending from a la carte to the 9-course Menu Decouverte. Le Manoir also has its own cookery school on site. With various packages available staying in either rooms or suites, it truly can be an unforgettable and magical experience hard to match anywhere else in the U.K. Bed & Breakfast is available from £550 per night.
More U.K. Travel
Romantic winter hideaways
Top U.K. weekend breaks
Best "stay at home" breaks in Britain
More From SheKnows Explorer