Fun Parties For Kids
The days of kids donning their best frock or smartest shirt for a few rounds of un-branded pass the parcel are long gone. Little ones these days have far higher expectations - but with the aid of our ace list of suggestions you'll be able to accessorise and entertain to the max.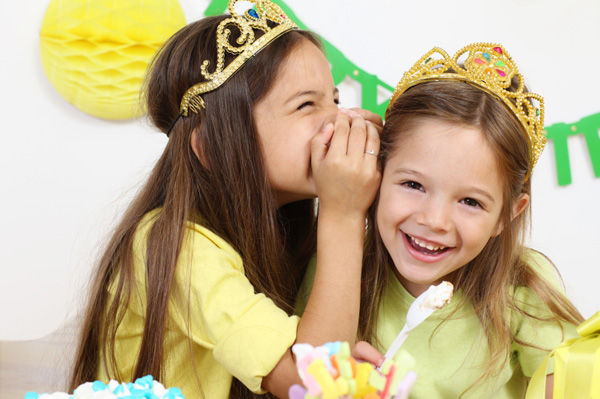 In The Night Garden
What's not to love about a game of Pin the Trumbliphone on the Ninky Nonk? Your options are almost endless with this one. Plus, branded cups, plates and gift bags won't be hard to come by.
Dinosaurs
A timeless theme popular with lots of younger kids. Dead Dinosaurs could be a fun twist on an old classic, and dad in a giant tyrannosaurus suit would be fun for all the family (especially mum.)
The X Factor
Getting dolled up as Will Young, Alexandra Burke or Leona Lewis then re-enacting their most famous moments, songs and all, should make for some comedy photo opportunities. A small child with faux Cowell chest rug and bedazzling smile would be better still…
Hannah Montana
Channelling Miley Cyrus may be a vomit-inducing prospect for most adults, but as far as tweens are concerned the girl's a goddess. Horrid wigs, sing and dance-offs and the ultimate grating soundtrack should guarantee this particular party goes with a bang.
Superheroes
Classic Superman and Spiderman gear is easy to get hold of, or save pennies by improvising with a mask, a leotard and piece of bright fabric – old school. Design games to show to reflect their superhero skills – who can run fastest, jump highest and so on, with themed prizes.
Princess party
Girlie girls will love wearing their prettiest party dresses for this one. Special treats could include a dress up box full of tiaras, wands and other fun accessories. Then dress an armchair as a throne and take a keepsake photo – the girls could even make their own frames!
Harry Potter
A brilliant, easy dress up choice with loads of similarly simple entertainment ideas – dig out your old Paul Daniels Magic Set and you're sorted! (Or splash out on an actual magician if you fear for your offspring's reputation…)
High School Musical
You'll have an obvious soundtrack for musical chairs and how about a best dancer competition, giving the kids a chance to recreate some of the choicest moves from the movies? Treats could be of the popcorn/hotdog variety.