5 Ways To Spend Time With Your Family
People are so busy nowadays that it can be difficult for families to spend time together. It is important for children to spend time with their parents on a daily basis as it can help build a strong family unit and creates bonds and lasting memories. Here are five great ways to spend time together as a family, which can be incorporated into the busiest of lifestyles and may cost less than you think!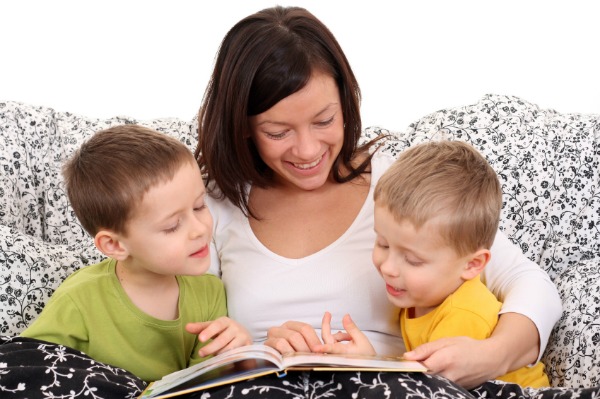 Read a bedtime story
Kids love being read to and it can create a stable and loving routine they can look forward to every night. It can also make getting the children to bed that little bit easier! Reading can create special bonds between children and parents and memories can form which stay for a lifetime. It also helps children learn and, if they are old enough, allows them to join in and practise their reading with you.
Eat breakfast together
If teatimes are a bit hit and miss with dad still being at work and the children eating early, why not dedicate breakfast as a time to eat as a family. Unless you work in shifts, breakfast is a fantastic time to sit down, eat well and enjoy spending time together before the kids shoot off to school and the parents head to work. It is a perfect opportunity to chat about the day ahead and for parents to bond with their children.
Have a game night
Board games sometimes seem like a thing of the past with all of our computer dominated pastimes, but they are a great way to get together and have some fun as a family. As well as playing the game, you can all chat about your day, any problems you have and simply enjoy each others company. Board games have other benefits for children as they can keep them alert, increase brain power and improve their logical thinking.
Visit the park at weekends
When the week-day slog is over and you all have a few hours to spare, pop down to the park and enjoy an afternoon in the fresh air. This will keep the children fit and healthy. Plus, they can spend time with you and race dad to the top of the climbing frame. If there is a large field near where you live, this is just as good, as there is nothing like a few rounds with the Frisbee to unite a family! We're all being told to exercise more and spend less time in front of the television so this is the perfect solution.
Help with their homework
Homework allows you to spend time with your kids but also lets you see how they are learning and developing. If there are any problems this is the time you will notice them and can flag them up before they hinder your child's development. Your kids will also appreciate you putting some time aside to help them and praising them will help boost their confidence at school.
More on family time
5 Reasons family time rocks
How to fit in family time tonight
Finding time to connect with your family
More From SheKnows Explorer