How To Soothe Your Infant When They Cry
Have you ever had to walk away from your crying baby because you cannot stand it any longer? Ever felt ashamed at wishing your baby would disappear for just a few moments, along with the noise? You are not alone.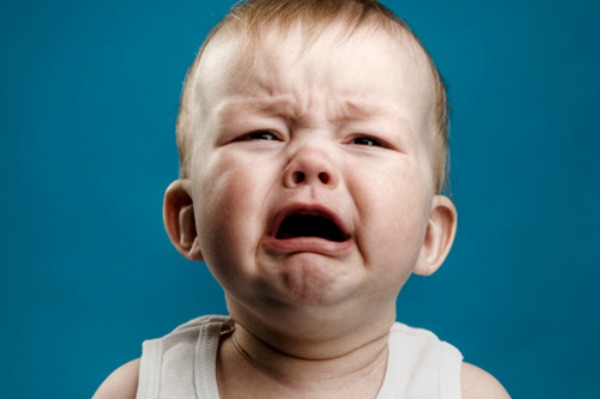 The NSPCC has stated in the last week that the deaths of many infants could be prevented if parents and guardians could simply calm a crying baby effectively and quickly. A lot of the abuse carried out towards babies is by that of the person who is looking after them and cannot stop them from crying. Shaking can cause death or terrible injuries which denies a child a normal life and is sometimes the result of the adult's frustration in not being able to stop or at least limit the noise. Here are the main tried and tested ways to stop your baby from crying and in turn help you cope.
Ask yourself why they are crying
They may be crying because their nappy needs changing, they are hungry, they need winding or they simply can't reach an object they want. Make sure you have looked at all these options first as if one of these is the reason they will stop crying when satisfied and the problem is solved.
Play music
Babies love sounds and calming music -- relaxing CD's can sometimes help them feel better and even send them off to sleep. CD's with crashing waves or birds chirping can soothe your baby and help them relax. There are many products out there specifically to help your baby get to sleep and can be bought on the internet very cheaply.
Talk to them
Babies hate silence. They much prefer the humdrum of every-day noises going on around them, as when they were in the womb there was a constant stream of sounds. Try to talk to them in a low and calming voice and as you do, place your mouth right next to their ear. This has been shown to soothe and relax them. Hopefully after a few minutes this should help them fall asleep, or at least stop crying.
Hold them
Babies are naturally programmed to respond very well to cuddles, rocking and general human contact. In some cultures babies are strapped to their mothers for the first year of their lives. It has been proven that babies who have their need for touch met cry much less as they generally feel comforted and secure.
If all else fails……
If you have exhausted everything and your baby is still screaming, frustration and helplessness can sometimes build up inside you. This is dangerous as it is the time most baby shaking incidents occur. The most beneficial thing for both the baby and you is for you is to place baby somewhere safe and walk out of the room. Give yourself a few minutes to calm down before you go back in and chances are that break from baby, even if only for five minutes, will make you feel a whole lot better.
More on calming babies
Why your baby is crying and what you can do about it
Does letting your baby cry it out make you a bad parent?
Cry it out vs. comfort to sleep