Slim Down Quickly And Safely After Giving Birth
The pressure is on these days to lose all your baby weight as soon as you give birth thanks to the super-elasticated celebrities who are back in their size 8 jeans within weeks. Beyonce has been pictured recently looking amazingly slim for someone who gave birth just over a month ago and is rumoured to be following a strict exercise and diet routine.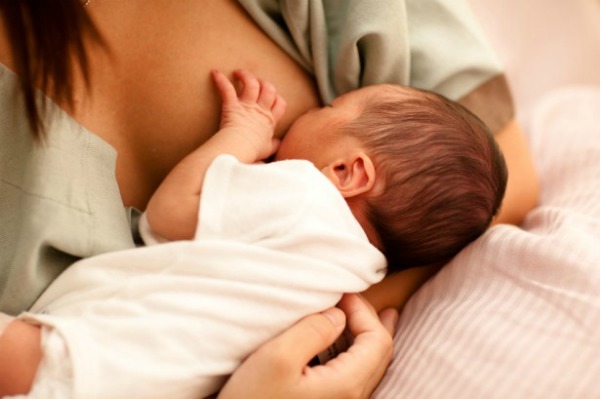 Small, daily changes will melt away the pounds and give you back a body to be proud of within months, so losing your baby weight fairly quickly doesn't have to mean no food and a huge amount of exercise. Here are four ways to lose the weight quickly and easily.
Breastfeeding
Breastfeeding is a good way to help your baby get a great start in life and also helps you shed the pounds. Every day you can burn 200–500 calories, which is great in helping you along the way and it has been proven that it is easier for a breastfeeding mother to lose body fat than a mum who is formula feeding her baby.
Do not over-indulge while pregnant
Many women think that they should be eating for two when they are pregnant but this is a myth. As long as you consume about 200 calories extra a day, your baby will be getting all the nutrition it needs to grow healthily in the womb. Some mothers also use their pregnancy as an excuse to gorge on more food, telling themselves that once the baby arrives they will start eating the right amount again. However, studies have shown that mums who ate healthily and didn't over-indulge during pregnancy found it far easier to lose baby weight compared to mums who ate more than they should, even if they started to follow a strict diet after giving birth.
Walking
Sometimes it can be difficult to even think about exercising with a newborn baby, let alone actually going to the gym. Walking, however, is one of the most effective ways to burn calories and tone up and is not too strenuous for your body. Another huge plus to walking is that you can do it with your baby, eliminating the need to organise a babysitter or family member to sit with your baby. Walking outside also allows you and your baby to take in some fresh air and have a break from what can sometimes be monotonous routines at home.
Fitness game consoles
These are great for new mums who cannot make it to a gym class easily but still want to start exercising. There is a huge range of consoles and games out there from sports and action to boot camp and aerobics, which all help you keep fit and tone up. They are perfect to switch on and use for half an hour or so each day while your baby is taking a nap and can really help shift the pounds.
More on losing baby weight
5 Ways to ditch the baby weight without exercising
Meal plans to help you lose the baby weight
How stars like Beyonce shed the preggo pounds
More From SheKnows Explorer