Is Your Home Safe For Young Children?
Although your home may look like a safe, welcoming environment for children, the reality could be very different. Take a look around your home and here's betting you can find several things that could potentially be very dangerous to a young child.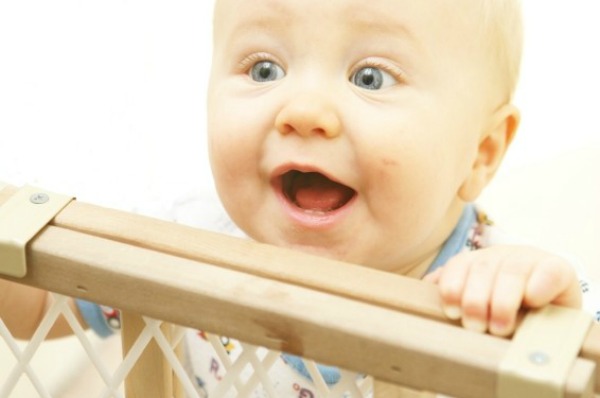 The Royal Society for the Prevention of Accidents states that more than 600,000 children aged four or under needed hospital treatment following accidents in the home in 2010. If you are expecting a baby, have friends or family with children or simply want to make your home safer, here is a list of the top seven dangerous household items.
Plugs sockets
Plug sockets are the No. 1 household danger for children. Kids are notorious for being inquisitive and will explore virtually anything they can get their hands on, or fingers into. Many plugs are at a level toddlers can reach and safety covers should be used on all sockets to keep curious, little fingers well away.
Stairs
Many children seriously injure themselves every year from falling down the stairs. Toddlers should be kept well away from any stairs, even if they have learnt to walk, as they don't have the ability to judge heights and steps. The easiest way to childproof stairs is to invest in a stair gate, which will prevent children from going on stairs unattended.
Cords and ties
Regularly, there are terrible reports on the news about children getting into difficulty while playing with household cords or ties. All blinds, curtains and light switches that dangle down should be kept out of reach or be cut so they are too short for children to reach.
Small objects
When children get hold of an object the first thing they do is try and put it into their mouth. U.K. statistics show that about 2,600 choking accidents each year involve children under four, and death can occur extremely quickly – about three minutes after the object gets lodged. This is why it is extremely important to make sure no objects are left lying around for kids to find, such as bottle tops, coins, small toys, jewellery and even small food items such as nuts.
Water
It has been known for children to drown in just five centimetres of water, meaning bath and sinks must never be left unattended and even covered if possible. Thinking you can leave your toddler unattended in or near shallow water can be a big mistake and cost them their life. The same goes for ponds in the garden, which can easily become death traps for small children.
Household cleaning products
The curious nature of children can get them into all sorts of unsuitable situations especially when they don't know what is dangerous and what isn't. Cupboards full of household detergents can look enticing, and products can easily be mistaken for drinks and edible items. Sadly, many poisoning accidents kill children every year, but these are easily prevented. If you have no choice but to store your products at floor level then invest in child safety locks, which make getting into these cupboards virtually impossible.
Hot pans, hobs and food
When cooking it can sometimes be difficult to watch what your kids are doing. However, scalds and burns can scar for life and leave debilitating conditions and scars if serious. Make sure you use splash guards when cooking and take care to keep pan handles and hot liquids out of reach of small children. Hob covers are also available, which are great for covering hot hobs and so prevent children and pets from burning themselves.
More on child safety
Safety tips for kids with autism
7 Newborn dangers in your home
Baby-proofing tricks for when you rent
More From SheKnows Explorer