Get The Perfect
Work–Life Balance
Many women worry these days about whether they should go back to work after having children. Will they regret it? Will their children suffer? Does it make them a bad mother? The work–life balance can be very difficult to achieve, especially if your household relies heavily on your wage. However, there are ways to make the transition back to work a little easier for you and the little ones. Here are five tips on easing back into work after having a baby so you and your kids are happy.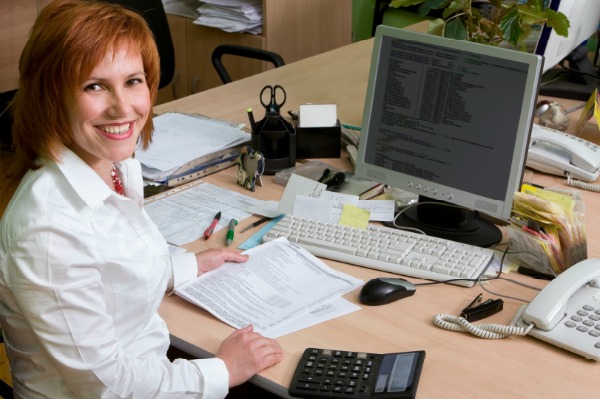 Go back part-time
Rather than returning to work full-time straight after your maternity leave, why not ask your employers if it would be possible to work part-time for the first few weeks. This way you can get your child used to being away from you for a few hours a week, and it allows you time to implement childcare that you are happy with. Part-time working also gives you the chance to adapt slowly to being back in the workplace so you are not thrown in headfirst after months of being off. You can acclimatise yourself with your colleagues, the workload and being away from your baby.
Leave your child initially with a relative for a few hours a week
Although sometimes not easy, a relative such as a grandparent can babysit for your baby. Knowing that they are with someone familiar will give you peace of mind. It also gets your baby accustomed to being with someone they recognise and are comfortable with but who isn't you. If your family can manage only a few hours a week, you can find alternative cover for the other days you need childcare, but it will still help initially to ease your child into being looked after by someone else who is not a total stranger.
Share the household chores
Now you are working it is not unreasonable to ask your partner to help with the day-to-day chores. Some mothers find they regret going back to work after a baby but it can sometimes simply be because they feel they have too much on their plate. By asking your partner to share the household duties, it will still give you time when you get home to see your baby, have time to yourself in the evenings and stop you resenting the fact you have gone back to work. Even if you just give them the responsibility of bathing the baby in the evenings, or reading a story to the kids, it all helps and will take the pressure off you.
Be organised
By being ahead of the game, you will make life far easier for yourself, and the household will run much more smoothly. Organise children's pack lunches, uniforms, bottles or clothing the night before you go to work, so that when you wake up the following day there is no rushing around. Otherwise, you will be stressed and uptight before you reach work and will find it hard to focus during the day. This can also cause problems in relationships as a stressful and disorganised house are where arguments thrive.
Allow yourself quality time with your baby
Although you are away some of the day working, make sure you still set aside windows of time where you can enjoy your baby. Get up 15 minutes earlier in the morning so you can spend that extra little bit of time with them, and when you come home from work read them a story, bath them or give them their tea. This way you will get a great work–life balance without sacrificing your career or being a mum.
More on working mums
7 Tips for going back to work after baby
10 Reasons to go back to work after being a stay-at-home mum
Back to work: Surviving the first month