Encourage Your
Kids To Get Active
Fewer and fewer children are taking part in sports these days, with television and computer games taking precedent in many households. For many, kicking a ball round the park or taking part in an after school netball lesson is unfamiliar territory. Instead, children are now opting to stay inside with their game consoles. This is leading to a generation of introverted, unhealthy and, in some cases, obese children. Here are five reasons you should encourage your children to take up a sport – school related or otherwise.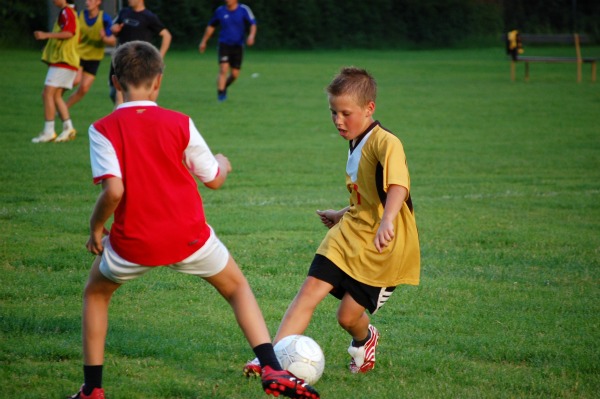 Has numerous health benefits
Studies have shown that children who play sports are less stressed than kids who don't do any physical activity. The reason is that the brain releases feel-good chemicals during exercise, which regulate stress levels and can improve a person's mood. Participating in sports has a whole host of other benefits, which include increased cardiovascular fitness, healthy growth of bones, muscles, ligaments and tendons, improved sleep and better coordination and balance.
Helps them make friends
Joining the local football or netball team or participating in school sports is a great way for your child to make new friends. Joining in with just one new sport will open up a whole new social circle to your kids, and it can also allow them to mix with children of different ages and backgrounds. Just having to communicate with children as part of a sports game will improve their social and cooperation skills.
Gets them out the house
So many kids these days are only too happy to sit inside watching the television and playing on computer games with no fresh air or real communication. Nearly three-quarters of U.K. children are not getting the recommended 60 minutes of daily activity outside of school hours, which could lead to a health epidemic in the future. Taking up a sport is a great and fun way for them to get out of the house, exercise and have some fresh air without feeling as if it is a chore.
Lowers risk of obesity
Statistics from a recent survey show that 25 per cent of boys and 33 per cent of girls in the U.K. and aged between two and 19 years are overweight or obese. This has been directly linked to the amount of exercise that children do now, and to the fast food diet they have adoped in the last 10 years. By taking part in sports, children can have a great time, see their friends and burn off calories. Studies have also shown that active children have better eating habits, which in turn makes for healthier children.
Boosts self-confidence
Sports can be a great way to boost self-esteem and improve a child's self-confidence. Studies have shown that children who take part in sport have more self-belief and feel better about themselves compared with those who don't do sports. It also teaches them about goal setting and teamwork – all of which can boost a child's self-confidence.
More on kids and sports
5 Ways to keep kids active in cold weather
Summer sports to get you in shape
Kids Wimbledon activities
More From SheKnows Explorer