Choosing A Babysitter – What To Look For
Choosing a babysitter for your children can be a difficult thing to do. There are so many things to consider and putting the care of your kids into someone elses hands can be a scary business. However, it can be simpler than you think if you follow some simple guidelines.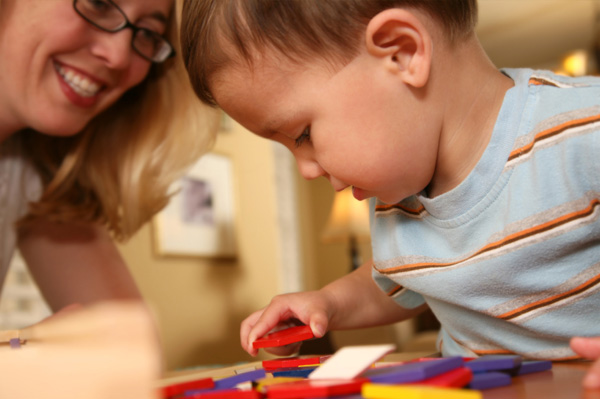 Choose someone you trust
This may seem an obvious one but you would be surprised at how many people will pick a babysitter without really knowing much about them and the skills they have when it comes to children. Word of mouth is the main way people will hear of babysitters in small communities, but it is sometimes not that simple if you live in a larger city. The best way to start looking for a sitter is to ask for recommendations from friends, local toddler groups, school or the local church as there is bound to be someone who is used by several parents. Don't be afraid to ask parents as many questions as you want about their experience with their babysitter to see if they sound like they would be suitable for your family. Also, make sure that the babysitter you are recommended has all the required first aid training in case there is an emergency.
Arrange a trial day
Before you agree on a babysitter, trial them with your children for a few hours to see how they interact with your young ones. Explain that you will be in and out carrying out a few errands so they don't feel you are watching over them but do take a few sneak glances over every now and again. See how the babysitter deals with tantrums, fighting amongst siblings and other trying behaviour to make sure she is up to the job of looking after your kids. You will discover very quickly whether you are happy with their style of care or not.
Discuss it with your children and make sure they are happy
If your children are an appropriate age, explain why you need to have a babysitter sometimes and explain that it is nothing to worry about. Make sure they are happy with the arrangement and with the babysitter you decide to use. Ask them to feedback anything to you they are not happy with but make sure it is on the understanding that it isn't just if they are annoyed, they haven't been given sweets or been told to do their homework.
Prepare your kids
Don't just tell them on the day that someone is coming to look after them that evening. Ease them in gently and explain to them why you are doing it and what they should expect. Make sure they are prepared and keep their routine the same so it isn't them having to change to fit in with the babysitter.
Set some ground rules
Children need routine and so when the babysitter comes for the first time, explain the kids' routine to them, bed times and any food that is to be given. Make sure they understand when things should happen and if you have certain rules such as no television on school nights, keep this the same so the children have continuity. Make sure you also leave contact details so they can always get in touch with you at any time if there is a problem.
More Related Articles
How to find the right child minder for your family
When should your child enter the world of work?
5 Common parenting mistakes
More From SheKnows Explorer