Advantages Of Kids Having A Furry Friend
"Mummy, can I have a pet?" These words come out of a child's mouth at least once in their childhood and before you dismiss the idea, there are actually several reasons why getting a pet may be a very good idea. Whether it be a dog, cat or hamster, here are five reasons owning a pet may actually be very beneficial to your kids.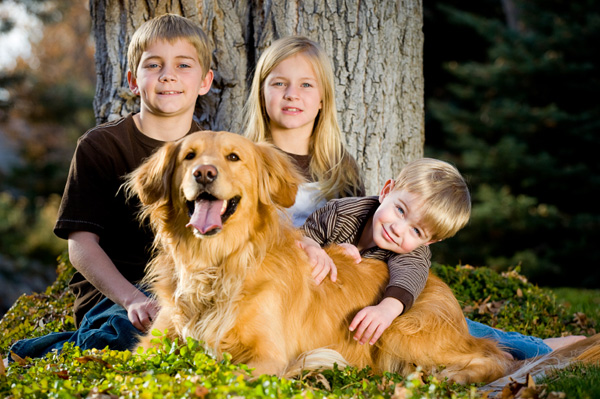 Teaches them responsibility
One of the main reasons having a pet is a good idea is it teaches children how to be responsible for something. If they have asked for a pet, before agreeing to get one, sit your kids down and explain to them what caring for another life entails. Explain to them what will need to be done and when and give them all certain responsibilities which they need to keep on top of. The children will need to provide the animal with their basic needs such as food and water and they'll need to carry out tasks the pet cannot. They are unlikely to have experienced this responsibility before and chances are they will relish in it and enjoy providing for another life.
Shows them the value of a living being
Having an animal in the house not only teaches the children what is involved when it comes to caring for another life but also that having a pet is not a decision to be taken lightly. Many people rush into buying an animal not realising what is involved in the process. They also seem to forget that animals have feelings and needs which have to be considered very carefully. By introducing a pet early on in a child's life, it will open their eyes to responsibility that comes with a living, breathing thing.
Commitment
When your child asks for a pet, as well as teaching them about the responsibility of owning an animal, also explain the commitment involved. If they agree to feed the animal and provide it with fresh water, this can't be done when they feel like it -- it needs to be done every day, for as long as the pet lives, so it continues to be healthy and happy. This is a great lesson in committing to do something, doing it well and seeing it through -- something kids can struggle with sometimes.
Boost self-esteem
By having an important responsibility and a role within the family, even if it is just feeding the fish every day, a childs confidence can get a big boost. Looking after a living thing who is reliant on them will make them feel needed and valued. By completing certain jobs like washing or brushing the dog or cleaning out the fish tank, your child will feel good about themselves. Plus, a job well done is great for self esteem.
Relieves stress and depression
Studies have shown that stress and depression can be relieved by being near a family pet. Even stroking an animal is believed to have a calming effect and loosen tension and stress, slowing the heart rate and lowering blood pressure. Animals give humans unconditional love which may be difficult to find anywhere else, and animals don't judge, so if your child has had a difficult day at school or college, the perfect antidote may be to come home and give the family pet some attention.
More on pets and Families
Why having a pet can be good for you
Is a pet a good idea with a new baby in the house?
Pet-friendly family recipes