Parenting Dilemma
The bond a parent has with her child is like no other and cannot be replicated with anyone else in the child's life. It is a special bond which some would argue is a genetic wiring we all have inside us. However, some parents choose to take on a role with their kids that's more of a friend than a parent, and this can cause problems in the long term. Here are five reasons why being your kid's friend is not a good idea.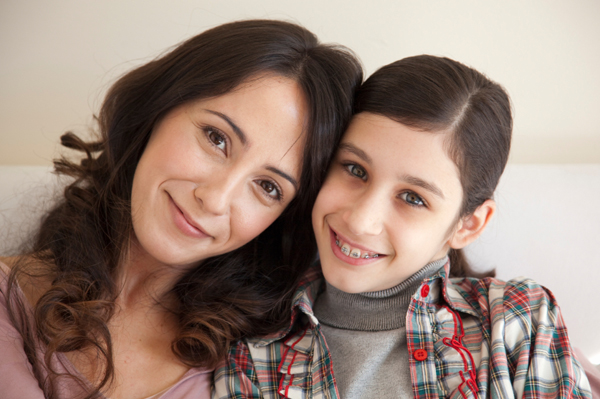 They need a parent, not a friend
Kids need discipline and a stable, supportive adult in their lives who they can take advice and direction from. They need someone to look up to who is more experienced than they are in certain areas of life and can be their mentor and role model. Friends don't offer this -- they are equals who are all at the same stage and still need to be guided and support themselves, so cannot offer a nurturing role the way a parent can.
There is no going back
Once your relationship with your child becomes more like a friendship you cannot revert to the parent/child role very easily. Your child will start to view you as someone they can treat as they would one of their peers and this can become very difficult when you want to discipline them or influence them. Their friends wouldn't try to do that and they may start to wonder why you are.
Being friendly and being friends are two different things
It is very important that you are friendly towards your children and take an interest in their life, but there is a huge difference between being involved as a parent and treating them like your mate. Being warm, open, understanding and available to them are golden rules when it comes to bringing up a well-rounded, confident child, but there needs to be firm boundaries that you don't cross. Chatting away to them about adult problems as if they were your age or letting bad behaviour slide in fear of being disliked will store up huge problems for the future.
They may take advantage
Children are not stupid and they can see things coming a mile away. If they realise the way their relationship with you is going, they may well take advantage. Rather than opening up to you and discussing their problems, as you had hoped, they may still reserve that side of things for their friends, but try and push rules and boundaries with you. By trying to be your child's friend you are screaming out to them that you want to be liked -- something they will grab on to with both hands thinking "I can get my own way here." You are then faced with a child who doesn't recognise discipline, rules and guidelines and has a lack of respect for his parents and sometimes the older generation as a whole.
When they grow up it is a different matter
When your children are older and have proved themselves that is the time you can be more of a friend than a parent. After all, once they are adults, you hope that they have the views and ethics instilled in them that you had. You can relax the role of parent, as your job is done in many instances. However, children may always need advice and help from their parents, however old they are, so keep this in mind and make sure some of that parent-child relationship still remains.
More parenting advice
5 Common parenting mistakes
How to get your kids to respect you
Should we correct our children's mistakes