Turn Off The Box
Children now watch an average of two hours of television a day despite several studies showing that it can have a detrimental effect on young children. However it can be a useful tool for parents if they need to get on with household chores or work. Hence, many are reluctant to reduce the time their kids spend in front of the box. Here are five ways to entertain the children without resorting to the telly.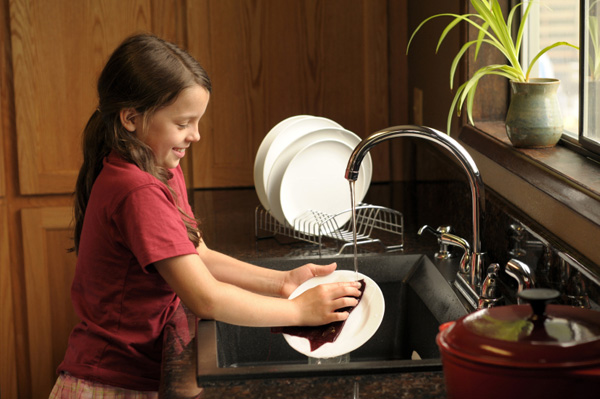 Involve the kids in your chores
One of the main reasons adults turn to telly is to occupy the kids while they go about their pressing chores. However, by involving your children in them, you can get on with your chores but also keep your kids busy. A great way to do this is to involve them in any mealtime preparation you need to do. By simply laying the table, folding napkins, or if older, peeling any veg, they can actually be a real help and it keeps them away from the telly.
Ask them to write a story
Young children love to tell stories and invent scenarios that are as realistic as cartoons and Disney films. This is fun and a natural part of growing up, and shows their brains and imagination are developing the way they should be. Rather than switch on the television to keep your kids entertained, give them a pen and paper and ask them to write their most inventive story. Many kids will embrace this and be excited to have a chance to tell you their tales.
Get them in the garden
If it is nice weather, the perfect way to keep them busy is to get them in the garden. Most young kids won't have any objection to being in the garden for an hour or so and, as long as it is secure, you need have no worries about leaving them for a few minutes. They can play games or you could even encourage them to have a go at gardening themselves. Allocate them a patch and let them grow their own plants and vegetables. They will relish the chance to do something "grown-up" and will be happy until you call them in.
Sticker art
It is great to encourage children to be creative and use paints and crayons as a way to express their emotions and imagination. However, leaving kids alone with paints and other rather messy craft materials can get rather hairy, especially if you want your white sofa to remain that way. This is why stickers are a great way to get the kids interested in arty activities without detriment to your soft furnishings. A huge range of stickers are available from craft shops, supermarkets and large department stores, meaning your kids will have lots of choice!
Cross-stitch and knitting
Unfortunately these traditional hobbies are dying out in many households. However, if you do the groundwork and teach your kids the basics of these very useful skills, they will be busy for hours and will also have something to treasure and be proud of at the end!
More on kids and television
5 Reasons your kids should take up sports
Is your child watching too much television?
Tips on choosing a babysitter