Why Are Adoption Numbers Down?
With the recent news that Brangelina are finally tying the knot, we celebrate those who have opted for adoption, be it out of choice or necessity, and consider why more children than ever need homes.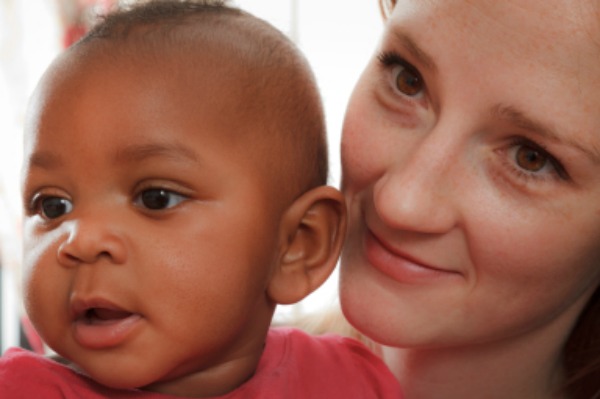 Continually trying for a baby without luck is one of the most painful experiences for a woman, and globally an increasing number of women are experiencing it. A growing hormone presence in our food, polluted skies, more pressure at work and longer years spent taking birth control have all been blamed for increased infertility in Western women. Adoption is still a viable option in this country but, while abortion and birth control are more accepted than ever, the number of children being adopted is way down. According to the Department of Education, just 60 babies were adopted in England in 2011, down from 150 in 2007 and 4,000 in 1976. Sadly, the number of children in care is going up, so why are adoption figures down?
What has changed?
The average length of time it takes for adoption to be completed is 2 years and 7 months, a considerable period and one that possibly puts off potential adopting parents. The number of ethnic minority children being adopted remains very low but the problem of councils dragging their heels over mixed-race adoption doesn't help. Prime Minister David Cameron recently spoke out on the issue, insisting he will do everything he can to swiftly increase mixed-race adoptions across the country. Ever-expanding child-safety measures and complicated paperwork have been seen as slowing the adoption process almost to a halt. As of 31 March 2011, there were 65,520 children in local authority care in England, all of whom need homes.
So who is adopting?
Adoption is still considered a fantastic way of providing a much needed home to children in care, and many wonderful and well-deserving parents are providing inspiration by opening their own doors. Whether they're too busy to carry a baby themselves, or they simply can't conceive naturally, numerous celebrities are also proving just how doable, and wonderful, adoption can be.
Brangelina are the best known example with three adopted children as well as three of their own. Charlize Theron recently adopted her son, Jackson, Kristin Davis has an adopted daughter, Gemma Rose and Sheryl Crow has two adopted sons, Wyatt and Levi. These are just a few big names who have taken that path and, while they may have the financial means to open their homes, they have proved themselves to have the emotional means as well. No one said it's easy, but there are so many of the next generation that need decent parenting today.
Log on to www.adoptionuk.org/ for more information.
More on having children
Preparing your body for pregnancy
7 Signs you may be pregnant
Too posh to push?