What Is Best For You And Your Baby?
New mothers have many choices to make from the minute their baby is born and a main one is whether to breastfeed. The benefits of breastfeeding are well documented and many mothers take this path. What many are unsure of, however, is how long they should continue: for two months, for six months or until Junior is walking?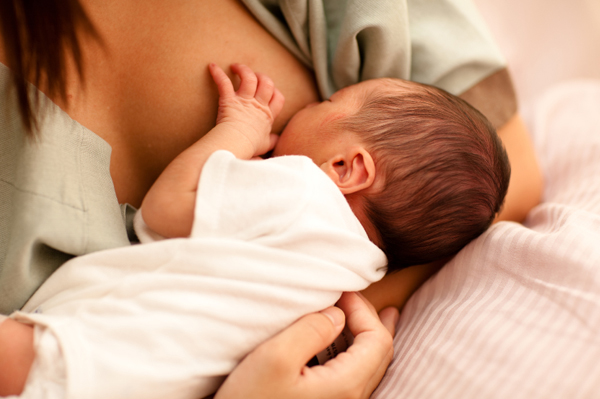 Many experts have said that breastfeeding is very beneficial to your baby, whether it is done for two weeks or two years, so if a mother can, breast is most definitely best. The benefits have been widely documented and scientists say mother's milk can help prevent cancer, develop the brain and protect against little nasties such as colds and colic in young babies. Breast milk is ideal for babies because it was designed specifically for them and is full of antibodies perfect for fighting infections and building up their immune system. Breast milk changes as your child gets older and so is tailored to the needs of your little one, at any age. It is also completely free, which means you can put your money towards other essentials rather than stocking up on sterilisers and formula milk.
No shorter than six months
However, the question then is, how long do you breastfeed for? It is recommended that you breastfeed for no shorter than six months, since we are all genetically preproposed to need breast milk for nutrition only until we reach that age. However, saying that, even brief breastfeeding can have some benefits for your baby, especially in the first month. After that it becomes a decision that a mother should make based on how comfortable you are with feeding this way. No planning is needed so take one step at a time and see how you get on. If after six months you want to carry on, that is absolutely fine, if at seven months you decide you would like to switch over to cow's milk, that is fine too.
Longer than two years?
The World Health Organization recommends breastfeeding for two years and longer, but many women, especially in the Western world, don't feel comfortable with this and choose to move their child onto cow's milk and eventually solid foods. The general rule is, the longer you breastfeed, the longer your child benefits from it -- it is as simple as that. Mothers who aren't happy to feed growing toddlers directly from their breast can express their milk and feed it to their child in a bottle. This is great for a mum who finds holding a toddler while she feeds difficult. It also means you can feed your older child breast milk while out and about without feeling self-conscious.
As long as you are happy, the message is to carry on for as long as you can. However, to give your baby the best start in life you really need to try to breastfeed for at least the first two months after (s)he is born, six months being ideal. It can be a very beautiful experience and something which can bond you and your baby while giving the optimum nutrition possible.
More on breastfeeding
Breastfeeding dos and don'ts
Should I breastfeed my baby??
How to make breastfeeding work for you and your baby