Get Baby-Ready
If you are thinking of having a baby there are many things you can do to help the process along and be sure you are as fertile as possible. The saying "you are what you eat" certainly applies at this important time and by eating more of certain foods and less of others, you will give your body all the vitamins and minerals it needs to be in perfect condition for a baby. Here are the top five tips on how to get your body baby-ready.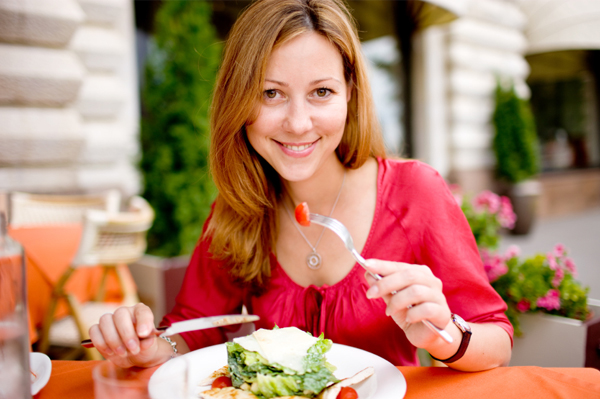 Reduce alcohol consumption
Everyone knows that drinking while pregnant is a recipe for disaster, not to mention extremely irresponsible. However, not many mums-to-be know that drinking alcohol while trying to get pregnant is also a bad idea as alcohol may be linked to lower fertility rates. The odd glass of wine won't hurt but, to be safe, it is best to avoid alcohol altogether. If you are trying to conceive there is also always the chance that you could have already succeeded -- so leave that glass alone!
Cut down on caffeine
As a general rule, two cups of coffee a day contain an acceptable level of caffeine -- any more and you could be compromising your fertility. Women consuming more than this each day may have reduced fertility and some believe that women should cut out caffeine completely just to be sure.
Eat iron-rich foods
It is not just an old wives' tale that women need more iron when pregnant. Rather than wait until you are, start eating iron-rich foods now so that your body has as much as it needs to carry a baby. Every month women's iron levels deplete when they have a period, so it is important to make sure you stock up on red meats and iron-rich vegetables such as spinach and broccoli.
Cut out processed foods
Refined carbs, foods high in sugar and unhealthy food in general will put an enormous strain on your body as they contain such low amounts of nutrients. Although eating these foods doesn't actually lower your fertility, it does mean your body is getting hardly any of the vitamins and minerals it needs every day to stay healthy. Without a healthy body you may find it harder to conceive, so nutrition should be the first thing you think about if you want a baby.
Take folic acid
This is one of the most important supplements a woman can take to get her body ready for pregnancy as folic acid can prevent neural tube birth defects such as spina bifida. It is best to take 400 mg every day while trying for a baby right up until you are 12 weeks pregnant. After this time consult your doctor to see whether you should carry on taking it or not.
more on pregnancy and fertility
5 Morning sickness cures
Can you use nail polish during pregnancy?
What should you do if you can't feel your baby kick?