Put Down That Television Remote!
The oldest are sometimes the best and this really applies to games. Kids used to spend hours learning cat's cradle tricks. Now, many kids wouldn't know where to start if given a piece of string and told to practise. Here we look at the best games from years gone by to remind parents of what their kids are missing out on.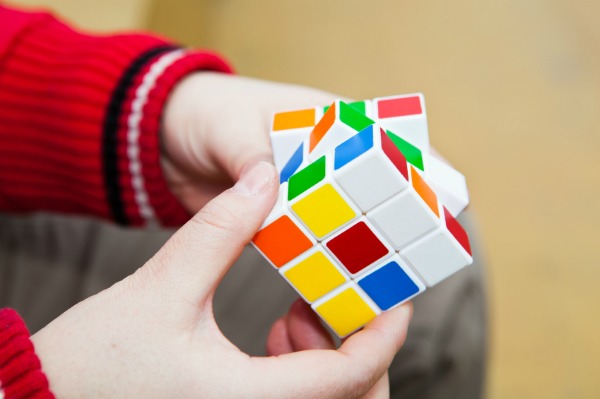 Rubik's cube
The ultimate game to own in the '70s, this clever little cube could have you hooked for hours. It was invented by Hungarian Erno Rubik and was an overnight success when it hit the shelves in 1970. It still sells in its millions today and is a great way to get your kids solving problems and using their brains. It can also be a great family activity and perfect to get you all bonding while trying to solve it.
Yo-Yo
The Yo-Yo was one of the first recognised children's toys and, although it has been around for centuries, it became really popular in the early 1900s. It is so simple yet can have kids playing for hours, especially if they learn the huge range of tricks that can be performed with it. Yo-Yos have fallen out of favour with today's kids, but are still available in most toy shops, and are now so sophisticated your children may be surprised at how cool they actually are!
Diabolo
This toy enjoyed some recent success in the '90s when kids decided they wanted some old fashioned fun. The revival lasted about five years until computer games started dominating the market and kids were swayed by clever advertising and gimmicks. The Diabolo was actually played in the 12th century, when it wasn't very different to the version we have today.
Cat's cradle
If you have a decent sized piece of string, you can play cat's cradle. It is one of the simplest games around and its lack of sophistication and absence of batteries and electrical inputs may be what puts kids off of it today. However, with a few minutes of practice a day, this is a great way for your kids to show off to their friends, and some of the different cradles you can make are very impressive! There are numerous books and websites dedicated to this game and it is a lot simpler to play than it first appears but can keep kids entertained for hours.
Hopscotch
Another very simple game, all hopscotch requires is a flat, clear area and a piece of chalk. It was devised by the Romans hundreds of years ago and became their favourite pastime. Although kids enjoyed it, hopscotch was more an adult game back then and it is rumoured to have been played by the Roman soldiers regularly. Hopscotch is great for several kids to play at once and can bond families as they fight it out to the end. It doesn't require the television to be on and is the perfect way to get some fresh air!
More games for kids
The best in-car games for your kids
5 Ways to keep kids active in cold weather
5 Great rainy day activities for the kids