Keep Things Civil
It can be very difficult to parent a child after divorce, especially a painful one. However, it is important to be civil with your ex as your kids need a stable, positive and harmonious environment. It can be hard to put aside issues between you so you can both co-parent and put the children first, but it is something your kids will thank you for later. It may also be easier if you follow five simple rules and focus on your children and not your past.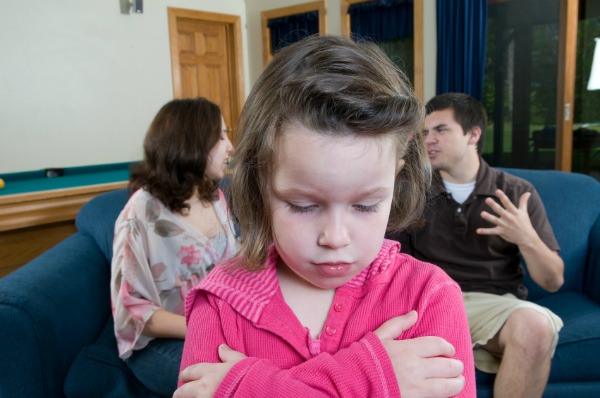 Keep the conversation about the kids
When talking to your ex make sure the conversation is about the kids. Don't veer onto any other topics as that is when the arguments may start. Discuss everything about your child you need to, but never talk about what you need, what your ex wants or anything which isn't directly related to the children.
Communicate often
Make a point of communicating with your ex regularly about your children. Your kids will pick up on this and feel valued and it will also convey to them that the two of you are a united front, coming together for the good of the family. This is important in helping them feel secure and loved and can hopefully minimise the effect of the break-up on them.
Never use the kids to get back at your ex
Never use the kids as tools to negotiate deals with your ex. Do not ask your kids to pass on messages to your ex because you don't want to talk to him or her, and don't withhold access to your kids until your ex has given what you have asked for. It is dangerous to use your kids in this way as sooner or later they will realise what is happening. It could come back to haunt you in the long run.
Never discuss your divorce with your kids
Even if you are in the throes of a messy divorce, your kids should be largely unaware of what is happening. Even teenagers are not old enough to deal with the emotional baggage that comes with a divorce and should be shielded from the situation completely. Of course, they will know something is going on when mum and dad no longer live together, but a simple explanation should suffice for now. "Mum and Dad don't live together anymore, but we both love you very much and that will never change," should be good enough to suppress any curiosity until they are older and the divorce has been and gone.
Don't talk ill of your ex to your kids
Never speak negatively of your ex in front of your children. You have to remember that they are mother or father to your kids and this will always be the case. Your kids are likely to question you and may even start to dislike you if you badmouth their parent. They will work things out for themselves when they are older and should be left to do that: Trying to influence their decisions and opinions will only backfire.
More on kids and relationships
Avoid being a weekend dad
6 Do's and don'ts for parents when divorcing
Balancing time with your partner and kids