Help The Pain
A crying baby isn't nice for anyone, especially when they just won't stop. However, an extremely upset baby may actually be teething and the usual cuddle and bottle may not suffice. Here are eight great ways to soothe a teething baby when other methods such as teething gels may not have worked.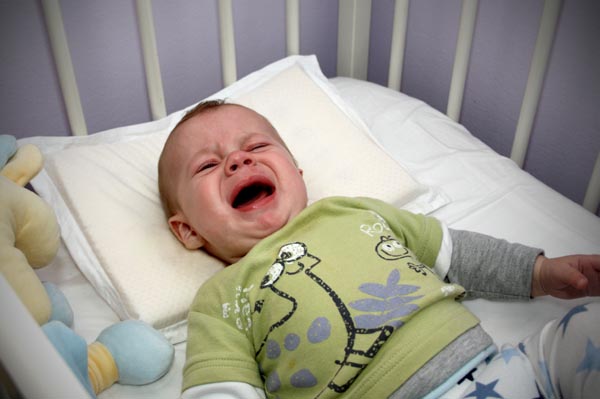 Rub a cold finger or spoon on gums
This is a great way to numb the sore feeling for a few minutes and give your baby some relief. This simple trick can be hugely helpful to your baby when the pain can sometimes feel pretty relentless.
Frozen fruit and vegetables
Cut carrot or cucumber into sticks and freeze them for a few hours then give one to your baby to suck on. As it is frozen it will stay cold for a long time and also give your baby something to take her mind off the pain.
Frozen bagels or bread
This is a great way to make a soothing aid for your baby cheaply and easily. Mini-bagels are available in most supermarkets and are the perfect size for your baby to suck on. Freeze them first so they are ice-cold then, when your baby gets upset, give him one to keep him busy. Frozen bread will do the same.
Frozen bottle
Fill a baby's bottle with water and place it in the freezer upside down. Let the water freeze and then give the bottle to your baby to suck on. All the water will have frozen in the nipple and this will give your baby hours of relief.
Vanilla extract
This old wives' tale is actually very effective and can help take away your baby's pain within a few minutes. Rub some extract on their gums and let it soak in. It will create a warm and sometimes tingly sensation which will be pleasant for your baby and distract them from the pain.
Frozen wash cloth
There is a pattern emerging here with frozen objects, but nothing is better than that cooling sensation for pain. A frozen flannel or wash cloth is another great option as babies can slowly suck or chew on it throughout the day. It will normally stay cold for a while before you have to replace it with a fresh one.
Cold water
You can't beat cold water when treating a teething baby, as not only will the chilled liquid soothe them, it will also keep them regular and hydrated, which can be a problem if they are drooling continuously.
Cuddles
Although you can help ease the pain when a baby is teething, it will never completely go away. Extra attention, cuddles and the soothing voice of mum or dad will always help, sometimes more than any type of cooling aid. Feeling secure and loved is very important to babies when not feeling well.
More baby advice
Should I breastfeed my baby?
Is my baby developing normally?
Introducing your baby to solids
More From SheKnows Explorer