Names Fit For A Future King Or Queen
The news heard around the world: Duchess Catherine and Prince William are having a baby!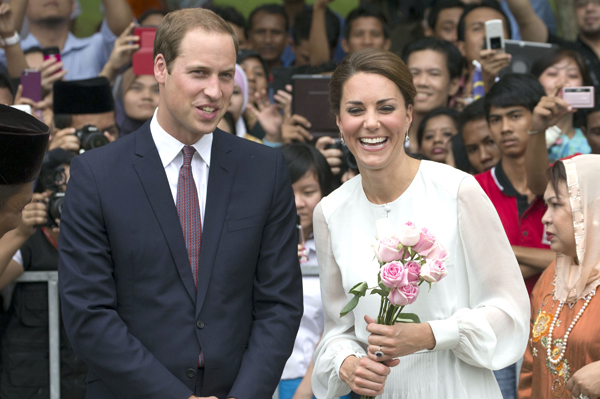 Royal baby announcement
After the highly anticipated Royal Wedding last year, watched by millions all over the world, there has been non-stop speculation of when the happy couple would be welcoming their first bundle of joy into the world. St. James' Palace finally put an end to rumours and confirmed that the Duchess of Cambridge is pregnant and expecting the royal couple's first child. Although it is still before the 12-week mark, the announcement was made after the Duchess was admitted to central London's King Edward VII's hospital for hyperemesis gravidarum (severe morning sickness) treatment.
Royal baby tradition

Most royal heirs have traditionally been born within a year of their parents' marriage. Prince Charles was born within a year of Prince Philip marrying Queen Elizabeth. Following that tradition, Prince William was also born within a year of Princess Diana marrying Prince Charles. So the pressure was certainly on the young couple from the get-go, though they always remained coy about starting a family, they never dismissed the idea during interviews.
The name game
The royal offspring will be born third in line to the throne, after Prince Charles and Prince William, and will also be great-grandchild to the Queen. So what will be the name of the one who is likely to become the most influential child in Britain? What name is befitting of the future king or queen? Surely William and Kate can't choose avant-garde names such as Jezebel, Kikomo or Sand. All bets are on at the bookies, as Ladbrokes shows traditional and family names are favoured with the following odds:
GIRLS:
Elizabeth 8/1 (there could be no greater tribute to the Queen)
Frances 10/1 (Diana's middle name)
BOYS:
John 10/1 (Diana's father's name)
your call
What do you think the royal heir's name should be?
More on the Royals
Kate Middleton and Prince William expecting royal baby
Royal family drops complaint over Prince Harry naked photos
Kate Middleton's new hairstyle is compared to Cheryl Cole
Photo credit: WENN.com
More From SheKnows Explorer