Time To Eat Your Greens
Getting children to eat what they should eat is not always easy. Here are some tips to get them eating their greens.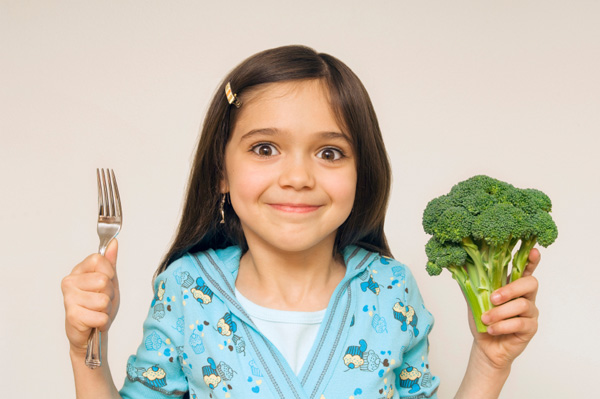 Get them involved in the kitchen
Nick Coffer (also known as the My Daddy Cooks author) writes a superb blog, now available as a cookery book, about introducing kids to the kitchen from an early age. Doing this means they see the process of making food and become more familiar with its smells and tastes. It also means they can take ownership of the food. If they have made a dish or at least been involved in the cooking process they are more likely to try eating it.
Set by example
This may sound daft but children learn by seeing. When they watch family and peers enjoying a certain type of food they are more likely to try it. Having school dinners can be a good way to encourage better eating habits as it introduces children to new flavours and vegetables and they are eating with their peers.
Positive reinforcement
When a child finds a vegetable they like reward it. Charlotte Hume wrote a blog about the struggles she had getting her son to eat vegetables until she turned it into a game. They spent a few years working their way through an alphabet of vegetables and then turned the blog in to a book, The Great Big Veg Challenge. This book has some great recipes for vegetables and how to use them in a different way.
Persevere
"80 percent of children are genetically programmed to dislike green vegetables due to their bitterness."
They say that you have to taste a food eight or more times before you can begin to like it. Your taste buds also change as you get older. A 2005 study by Monell Chemical Senses Center in Philadelphia found that 80 percent of children are genetically programmed to dislike green vegetables due to their bitterness. If you find a vegetable that they like try other vegetables that are in the same family or similar in taste. For example if they like carrots try sweet potato or pumpkin.
Hide it
Sometimes it is not the taste but the texture that can put a child off a food. Either hide vegetables in a meal or try the vegetable in another form. In spaghetti bolognese carrots that have been chopped into fine pieces can easily be hidden among the mince or your kids may not eat parsnips in the roasted form, but when mashed and combined with potato they become irresistible.
Do not worry
We can never expect children to like all of the food we give them. Even as adults we all have our likes and dislikes. As long as they have a good selection of vegetables they enjoy don't panic.
More on raising healthy kids
How to look after your child's teeth
4 Secretly healthy foods your kids will love
5 Foods kids should not be eating and their healthy replacements
More From SheKnows Explorer